Miller Lite Beer Facts
| | |
| --- | --- |
| Brewery/Brand | Miller Brewing Company |
| Location | Milwaukee, US |
| Style | Lager – American Light |
| ABV (Alcohol Content) | 4.2 |
| Calories | 96 |
| Carbs | 3.2 |
| IBU | 10 |
| Average Rating | 2.6 |
| Seasonal Availability | Year Round |
| Untappd Profile | Visit |
Miller Lite is brewed with pure, high quality water sourced from deep, ancient aquifers, deep lakes and cold springs to ensure consistent great taste. Malted barley is the foundational heart and soul of Miller Lite, providing rich malt flavors and aromas released in the brewing process. We use select crystal malt which has a slightly roasted and toasted toffee note and gives our beer the golden color you know and love.
Is Miller Lite's Alcohol Content Considered High?
At 4.2% ABV Miller Lite's alcohol content is considered to be on the lower end of the beer spectrum and a common trait of American Light Lagers. With 3.2 carbs and just 96 calories Miller Lite  is considered a smart option for those looking to avoid weight gain or on a diet. Keep in mind beer is never going to be a pro diet option.
IBU Rating Of Miller Light
Coors Banquet has an IBU rating of 10. The lower the number means the less bitter a beer will be.
International Bitterness Units (IBU) is a scale used to measure the bitterness of beer by measuring the parts per million of isohumulone from hops in a beer, which gives beer bitterness. The IBU scale will range from 1 to about 120. At the highest level the human tongue will not be able to tell the difference between bitterness levels.
What Is An American Light Lager?
An American light lager is a lighter version of the American lager, balancing light malt bread-like flavors with subtle, yeast fruitiness. These beers will be light on the bitterness scale (Often below 10 IBU) and are considered one of the most popular beer styles in the United States. These lagers will have a very subtle flavor with a wide drinkability. Considered perfect warm weather drinking beers.
Why Beer Drinkers Like This Beer
While this is still a light beer, and the original at that, many beer reviews claim this to be the best tasting (or most tolerable) of the light beer options in the United States. Usually a cheaper option at bars or grocery stores. Pours a relatively clear gold color. Great option when served ice cold on a hot summer day. Flavor will be pretty bland overall. Low calorie and carb beer for a lighter drinking option.
Why Beer Drinkers Do Not Like This Beer
Like most American Light beers, mass production and ability for anyone to drink this beer is clearly the main focus although Miller seems to have a little extra flavor. A slightly watery and thing mouthfeel. Many reviews say there is a hint of corn syrup flavor and taste is mostly just carbonated beer water perfect for college kids and beer pong.
Have You Tried This Beer? Make sure to leave a review below!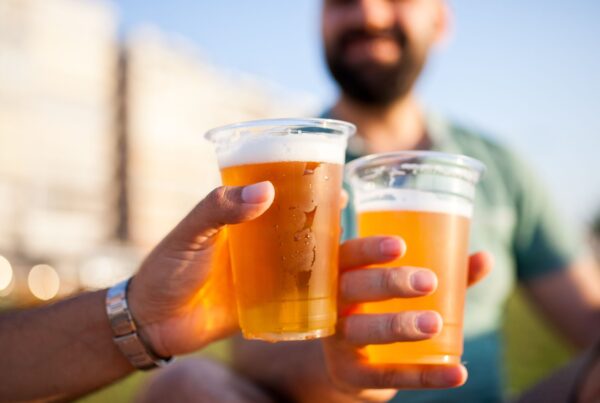 Discover the benefits of using organic ingredients in beer production. Learn about grains, hops, yeast, water quality, and more. Find out how to certify and label your organic beer.
Miller Lite
Average rating:
0 reviews